>>Contact Us
sales/tech >
07806 705407
Lambdapower - Lambda Oxygen sensors in the UK to trade and DIY international and special orders

UPDATED 24 November 2018
Thankyou for visiting! Use the coloured search buttons on the right. If you have any trouble finding your car, please ask us, we can help. Phone lines open 10am - 6pm weekdays or please SMS or email us directly with reg number details etc.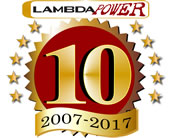 Price Cut Smart forTwo Sensor
Smart ForTwo Diesel 800cc Oxygen Sensor
** Price Reduction £68.99 free carriage ** Genuine brand new direct fit BOSCH sensor for Smart and Mercedes vehicles, part number LS17014, 0258017014, mercedes part number A 003 542 69 18, and A 004 542 69 18. In stock and ready to despatch, free carriage. See this page for LS017014 vehicle fitments
See this page for LS017014 0258017014 A0035426918 crossrefs
---

F20B6 ACCORD
Honda Accord F20B6 1999-2003 2.0 front pre-cat regulating lambda sensor
OEM DENSO Honda Accord lambda sensor for 1997cc 2.0i F20B6 145bhp engined models, years 1997-2003. No other sensor will work reliably with the F20B6. This part cures heater circuit malfunction and error codes caused by incompatible pattern parts.
Price is £169.99 all inclusive, free UK delivery. Save £50 on Honda dealership prices.
Update:

Now includes exhaust sections, catalyser, front and rear sensors.
Click here for further details
Not your Honda? Know your OE part Number? Click here for lots of Honda cross references
---
> > OBD-II fault code search
---
>> Lambdapower Part Numbers
To search for our own part numbers, LP- or LC- style, please click in the box, type, and press 'GO'
---

MOUNTING BOSSES

Lambda Sensor Bosses and blanking Plugs / Bungs
Lambda mounting bosses and blanking plugs, plus our new thru-hole mounting boss, ideal for smokestack / chimney mounting of M18 lambda sensors without having to weld. Prices include postage. See this page for details
---

TOOLS
22mm Lambda Sensor Socket
Professional Quality 22mm Lambda Oxygen Sensor socket, available in standard reach and extra-long reach. Suitable for all standard form-factor 22mm hex Zirconium and Titanium sensors. 3/8 inch drive. For details click here.
---
Very Quick Guide to Lambda Sensors
A lambda sensor is an electronic sensor that fits into the exhaust system. It is sometimes called an Oxygen sensor, O2 sensor, or AFR. Its purpose is to send a signal to the ECU to indicate how much oxygen is in the exhaust gases. This in turn indicates how efficiently the engine is running. The ECU uses this information to adjust the engine's fuelling as you drive.
What happens if it fails?
MOT emissions failure, excessive fuel consumption, catalyst failure, poor performance, engine check warning light, fault codes are all symptoms that can be associated with Lambda sensor failure. The Lambda sensor's efficiency deteriorates over a period of time.
Maintenance
No maintenance of the Lambda sensor is required and there are no serviceable parts. Similar to a spark plug, when it's worn out it should be replaced.
Where is it?
Mounted on the engine exhaust manifold or exhaust pipe, or under the vehicle for the rear sensor. Modern engines (2005->) with a close-coupled catalyst have the sensor inside the engine compartment.
Cars made after year 2000 have at least two sensors, front and rear, and are termed OBDII compliant. Multiple sensors enable the ECU to better judge the efficiency of individual cylinders.
How can I replace it?
Firstly consult our fitting guide - it's roughly the same as fitting spark plugs. Or get your garage to do it. Some garages will not fit 'universal' type sensors, please check with them first if buying one.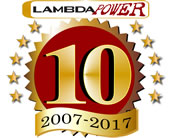 Use the green button to search for your car step-by-step
We specialise in all types of Lambda Sensors. Call or email if you need assistance!
---
Please email or phone 01142 757976 or 07806 705407 if you are having difficulty finding the parts you need.
If possible, have your MOT emissions test results, ECU warning light fault codes, and vehicle registration number (UK only). If not, don't worry we can still help! If emailing, you are also welcome to scan your MOT emissions test into your PC and attach it to your email - the more information we have the better.
---

BIOMASS and WOOD BURNING BOILERS
Biomass boiler Oxygen Sensors

** Cut your Boiler Servicing costs! ** - Genuine BOSCH LSM-11 and LSU4.9 oxygen sensors with protective features make them more resistant to contaminants. Suits oil, wood, and biomass burners, drying furnaces and other ultra-modern smokestack emission control systems. Suits Froling TM320 Stoker and others. We still have stock of the discontinued LSM-11 0258104002, 0258104005, price reduced this month. Also prices reduced on 5-wire sensors including BOSCH 69001. See this page for details.
---
Crossrefs
Updated this month
3 months ago
6 months ago
---
Not your car?
** Please click here to start your vehicle search **
-OR-
Do you have the OEM part number?
Click here to search for it
-OR-
Send us an Email
with car details and Reg Number
---

VW TRANSPORTER T5 SMOKY TURBO
Replacement Lambda Sensor
Affects TDi Transporter and Crafter from 2006, Excessive Smoking from exhaust, a few times we've encountered this problem and a new Lambda Sensor has cured it (yes we were sceptical at first too!).
As far as we can tell, fault manifests as follows: Faulty lambda Sensor provides wrong reading, causes engine computer to open EGR (exhaust gas recirculation valve) during boost, this should never happen apart from on overrun. This causes crankcase pressurisation which prevents turbocharger oil draining through the turbo oil drain tube (connected to sump). As pressurised oil is also coming in through the turbo oil inlet, the oil backs up and has nowhere else to go but past the turbo shaft labyrinth seals, hence oil smoke as it comes out the exhaust. Complete list of vehicles and replacement parts here, they are new Bosch units in Lambdapower sealed packaging.
List of parts here LP68675 LP68676 LP68677
---
Popular Picks:
Forester, Impreza 2.5 WRX, STi

Pre-cat Oxygen sensor for 2.5 models, genuine Denso
Denso have updated this sensor, moving from the old blue sheath / grey connector design to a new Yellow connector and cable. The older type is being discontinued.
New design, pre-cat sensor for various Subaru 2.5 models
Replaces 22641AA211, 22641AA32A, 22641AA490
Price is cheaper by 15% compared to previous sensor
Please click here for details.
If you have a different subaru, see this list instead (long list, might take a while to load)
---
UNI'S
Universal Lambda Sensors from £29.99
Revised and extended range! If in doubt which one you need, please contact us. See all our universal sensors here
---

VW NOX
NOX sensor for FSi models
and EGT sensors

NOX sensors for Volkswagen FSi models. Cures DTC
17443
and
P1035
Emissions Warning Sensor fault codes
---

Need an exhaust gas temperature EGT sensor? New stocks of VAG 03L906088 series, BMW 11787557705, FORD/VOLVO 12B591 AA 12B591 BA 12B591 CA 12B591 DA, RENAULT 8200 and 8201 series. New EGT webpage coming soon, in meantime contact us for details!
---

Dynojet Rolling Road Sensors
---
Welcome to Lambdapower, the UK's Lambda sensor specialist mail order NGK and Bosch to UK and the World.
Click here for BOSCH equivalent part numbers
registered Office: Unit B25 Alison Business Centre, S2 1AS. 01142 757976. CEO Jamie Field. UK VAT Reg No. 131050672. All rights reserved.